⏰
3
minutos
 Artículo libre de spoilers
Ayer viernes llegaba a Apple TV+ On the Rocks, su nueva película original dirigida por Sofia Coppola y protagonizada por Rashida Jones y nuestro queridísimo Bill Murray. On the Rocks es el tercer trabajo de Coppola y Murray tras Lost in Traslation (2003) y A Very Murray Christmas (2015), el especial navideño de Netflix.
Estamos también ante la tercera película original de Apple TV+ en lo que va de 2020 tras The Banker (3/5 micros) y Greyhound (4/5 micros). Un Apple TV+ que ha sacado grandes títulos en su escaso primer año de vida tanto en la gran pantalla (mismamente On the Rocks) como en la pequeña (The Morning Show) así como documentales originales (Boys State).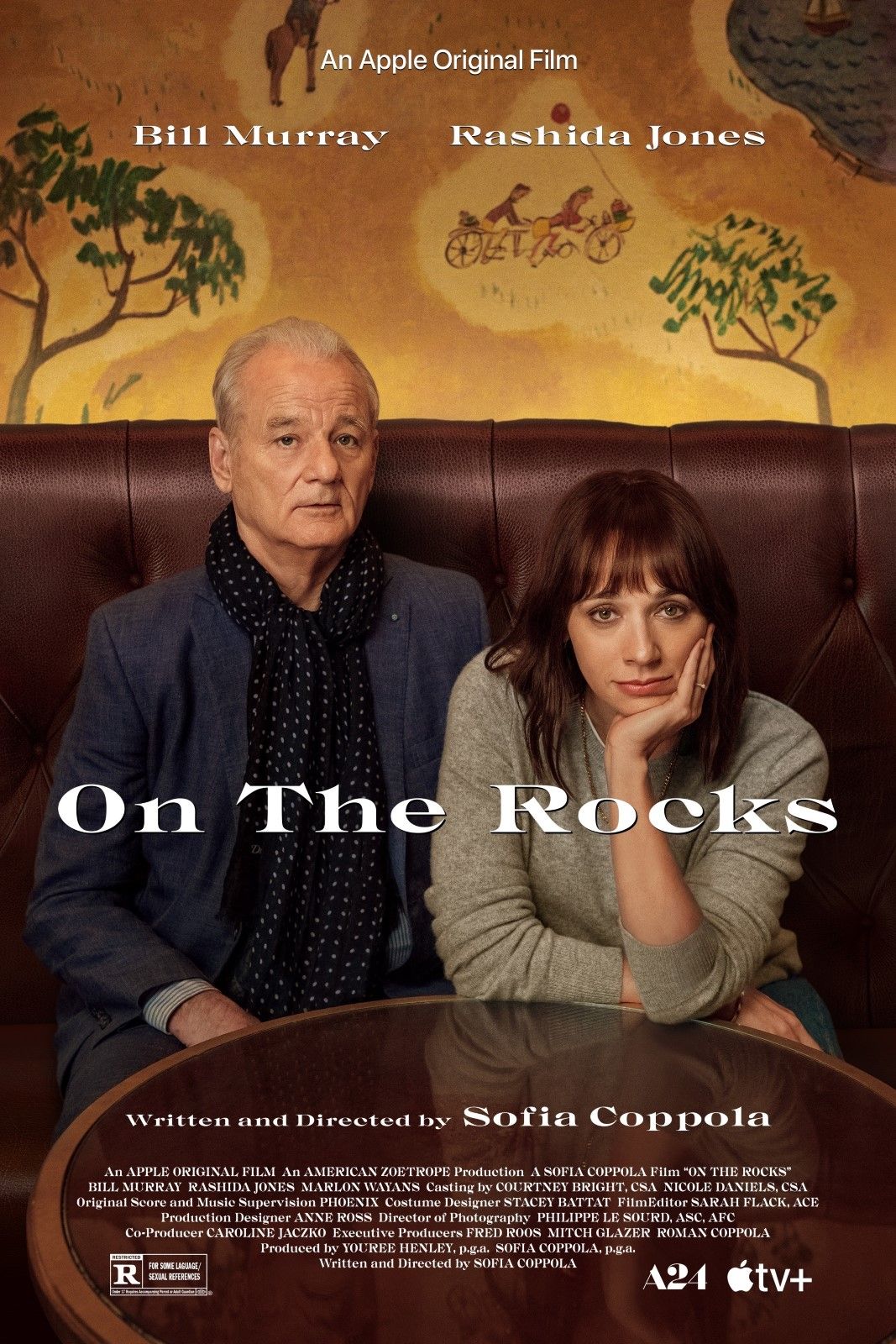 ¿Merece la pena On the Rocks? Sin dudas. Es divertidísima y sus 96 minutos se te pasarán volando. El dúo creativo Coppola–Murray funciona a la perfección en una película que parece en ocasiones dirigida por Woody Allen. Bill Murray eclipsa la pantalla desde su primera aparición en escena, siendo sin dudas lo mejor de la película haciendo de sí mismo con un toque de señor mayor ligón.
La película se centra, desde un punto de vista cómico, en la vida de una pareja y la relación de ella con su padre. El personaje de Rashida Jones junto con un espontáneo Bill Murray, se enredan en una trama de la que te será complicado despegarte. Nuestro queridísimo Bill se dedica a lo que mejor sabe hacer: hacernos reír.
A falta de poco más de dos meses para finalizar el año, tanto On the Rocks como Palm Springs son candidatas a ser la mejor comedia de 2020. No tengo duda de que las dos pueden entrar en mi top 10 de este año.
*Si quieres disfrutar de esta película o más títulos originales de Apple TV+ tienes 7 días de prueba gratuita y después todo su contenido por 4,99€/mes. 
nsf points
Histórico de críticas: https://bit.ly/34l92NB
Últimas entradas de Alvaro Corujo
(ver todo)